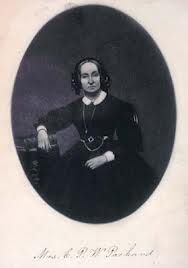 Advocate for Married Women's Rights
Elizabeth Packard was a social reformer whose experiences in a mental hospital began her quest for protective legislation for the insane and improved married women's rights. She wrote numerous books and lobbied legislatures literally from coast to coast, advocating more stringent commitment laws, protections for the rights of asylum patients, and laws to give married women equal rights in matters of child custody, property and earnings.
Marriage and Family
Elizabeth Parsons Ware was born on December 28, 1816 in Ware, Massachusetts. At the insistence of her parents, she married minister Theophilus Packard on May 21, 1839. Like many other women of her era, Elizabeth settled into domestic life as a wife and mother in the decades before the Civil War. The couple had six children and led a fairly peaceful life in Kankakee County, Illinois.