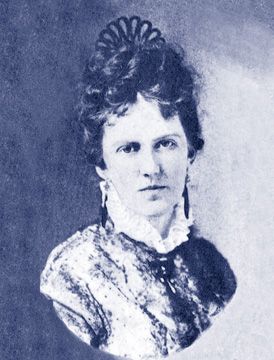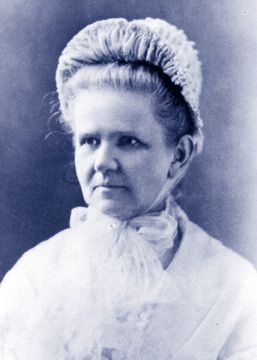 Born Charlotte and Virginia, the Moon sisters were from Virginia, the daughters of a doctor. In the 1830s, the family moved to Oxford, Ohio, in the southwestern corner of the state. One of Lottie's suitors was a young man from nearby Indiana named Ambrose Burnside, and sources say that she jilted him at the altar. She finally settled down with Jim Clark, who soon became a judge.
Image: Ginnie and Lottie Moon
After Dr. Moon's death, Mrs. Moon enrolled Ginnie in the Oxford Female College and moved to Memphis. One of the teachers criticized Ginnie for her Confederate leanings. She dropped out of school and went to live with Lottie and Jim, who were also pro-Southern. When the Civil War began, Lottie was 31 years old, Ginnie only 16. Their two brothers promptly enlisted in the Confederate army.